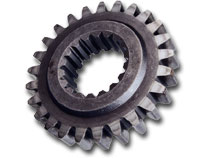 When it comes to business communications services, we've got it covered. We can provide virtually any product or service imaginable to communicate with your clients, employees, or vendors.
To learn more about the many products and services we offer, please contact one of our representatives.
Richtman Printing supports all mainstream design software on both Mac and Windows platforms. You can submit your files in their native design software (Be sure to include all links & fonts.) or in print-ready pdf format (Remember, pdf's have limited editability.) Always compress your files into one to make file transfer quicker and more reliable. As always, if you have any questions about file transfer or compatibility, please contact us.
The following is a partial listing of the products we offer...
Richtman Printing is proud to offer the following services...